VRC Metal Systems is the leader in high-pressure cold spray technology. We serve several sectors, including aerospace, defense, energy, and the transport sector. Our cold spray systems are used as part of the heavy equipment engine remanufacturing process, and we support and perform shipyard repairs.
Do you think you could benefit from cold spray coating equipment or equipment calibration services? In that case, VRC Metal Systems can offer you comprehensive support and guidance to get started. We manufacture, sell, integrate, and install high-pressure cold spray solutions. Lease options are also available. 
Would you like to learn more about our services, the installation and integration of our metal systems, and our customer support?
Keep reading, or contact us directly.
VRC Cold Spray Technology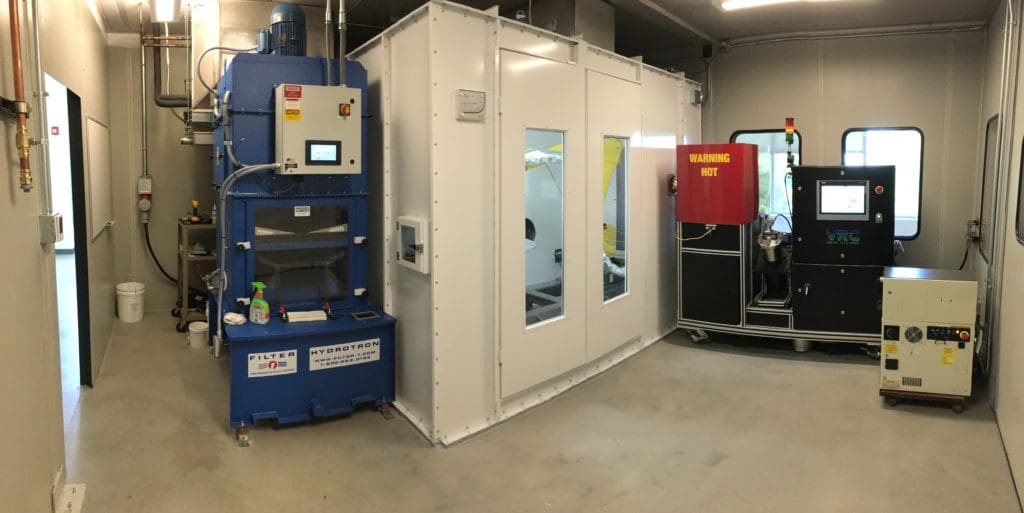 Cold spray is a solid-state process. Feedstock in fine powder form is accelerated to supersonic speeds towards the part being repaired. The impact induces high deformations in the particles and the outermost skin (~1/1000th inch) of the part. This disrupts the grain structures in both, but the grain structures spontaneously re-form. This promotes metallurgical bonding between the part and the deposit and within the deposit.
This prevents common problems seen in thermal spray and welding, such as warping, heat-affected zones, low adhesion strength, limited cohesive strength, and tensile residual stresses. The particles can include metals and non-metals in many ratios, making it flexible. It can apply protective and preventive coatings as well as more conventional repairs, depending on the use case.
You can use VRC cold spray for:
Parts repair and remanufacturing.

Localized coatings for high-wear areas.

Applying novel coatings, including layered coatings.

Additive manufacturing.
What Are the Benefits of Cold Spray?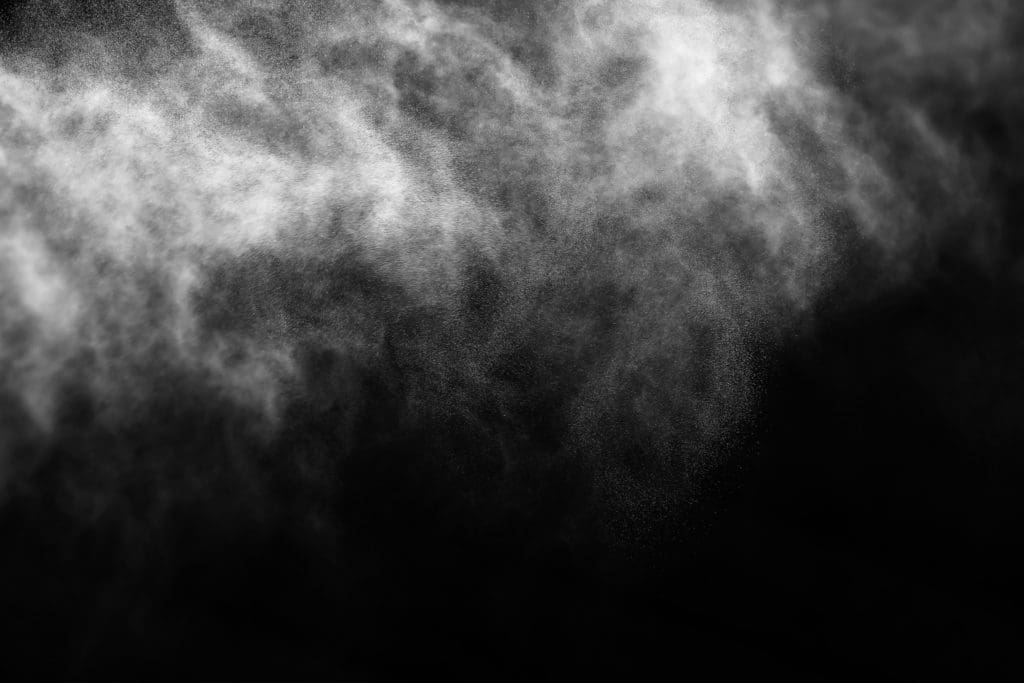 One of the most significant benefits of cold spray is that it can repair parts deemed irreparable. Cold spray can also be used on a wide range of metals and alloys.
On top of that, cold spray
Is eco-friendly: There are no effluents, solvents, combustion products or molten metal fumes. 

Requires no pre-heat of the part being repaired, even when repairing cast iron.

Has no thickness limitations.

Doesn't suffer thermal softening or distortion

Is capable of structural properties

Has no known limit to repair cycles.

Can itself be repaired with cold spray. 
Corrosion-related maintenance and failures can be incredibly costly to many industries. Our cold spray technology has helped restore damaged materials without altering the base material properties. Cost savings multiply quickly. 
Cold spray is used on a wide range of military equipment. This includes navy valve actuators, Apache helicopter static mast support, Patriot missile pedestals, and many more.
VRC On-Site Support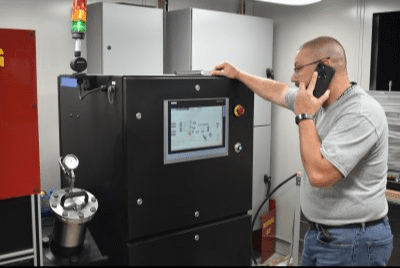 VRC provides on-site support for those looking to harness the power of our revolutionary cold-spray systems.
VRC will arrange for system operators to attend your location for a determined period. They'll help you start using cold spray and run you through everything you need to know, including:
Maintenance

Safety

General use
VRC clients can buy a year's worth of site support to get you and your business up and running. Then, if more support is required, this can be renewed yearly.
Integrated Installations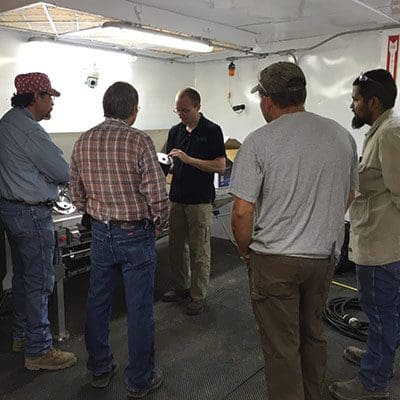 Cold spray installations are flexible and adaptable. So even if you work in a unique industry or have unique needs, there's no reason you can't benefit from this exciting and revolutionary tech.
VRC can integrate cold spray systems into your existing installations and infrastructure. VRC integrated manufacturing systems include:
VRC Viper Development System

VRC Turnkey Cold Spray Booth & Motion System

VRC Paladin Cold Spray Additive Manufacturing System
These solutions are tailored to suit individual customer sites and requirements.
Our Viper cold spray systems include everything you need to get started. This includes:
Integrated automation

A sound dampening enclosure

A small to large spray booth

A wet dust collector with HEPA filtration
VRC Raptor cold spray systems allow you to bring the repair system directly to the component. In addition, this system is portable with hand-held robotic applicators that you can operate remotely.
All VRC solutions are designed with your convenience in mind. When combined with our on-site support and training, our integrated solutions save our customers money, time, and effort.
What Industries Can Benefit From VRC Services?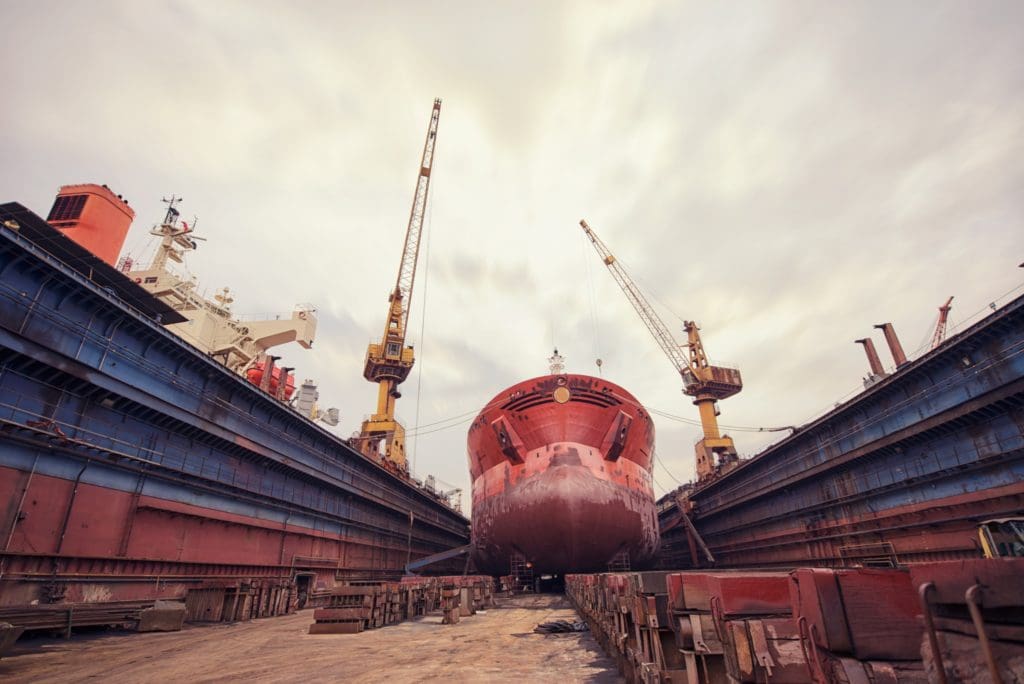 VRC currently serves the following industries:
Shipyards.

Aerospace.

Engine remanufacturing.

Liquid handling systems.

Energy.

Transport.
VRC can supply on-site training and integrated robotic solutions to users in all of these industries. We can also supply all the consumables and materials needed for your cold spray project.
Whether it's repairing a navy valve actuator, a B1-B FEB panel, or a cast iron engine block, VRC's cold spray systems are the tool for the job.
How Does On-site Installation Work?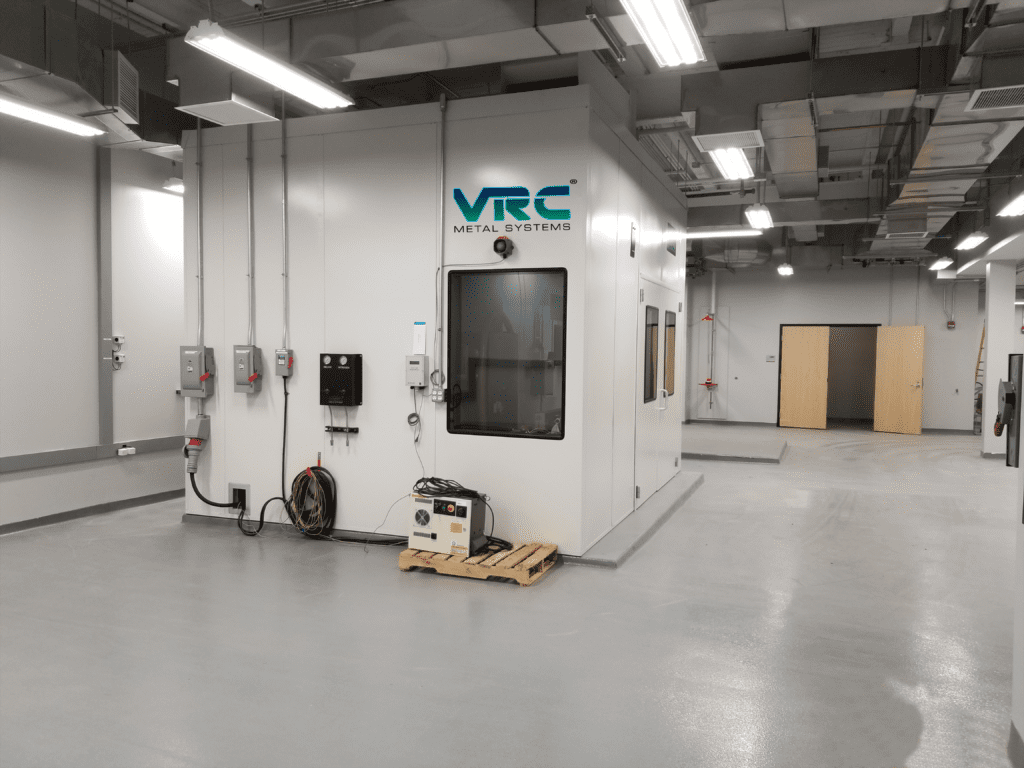 VRC's experts provide on-site installations to speed up the process of getting machines up and running. We provide turn-key solutions tailored to your site and requirements. This includes:
VRC high-pressure cold spray systems.

NFPA-compliant acoustical booths with an integrated dust collection system.

Integrated robotic solutions.
Our installers will provide all consumables and materials needed to execute on-spray projects and provide on-site training to staff for successful continued operation.
This enables the smooth integration of cold spray machines into your business' working process.
If issues arise, our on-site support is always available to provide their unique experience. VRC Metal System clients can opt into one year of on-site support with their installation.
After that, you can engage us for continued support to maintain and calibrate your Cold Spray systems.
For unique requirements, we are also prepared to develop your next cold spray application for you through our expert cold spray engineers and operators.
Before installation, we will discuss your long-term needs with you. We'll determine the best approach from basic development to a licensing process or ongoing service.
For this, we consider a broad range of factors specific to your application—for example, loading levels, wear and corrosion, and accessibility.
System Calibration
VRC Metal Systems can also complete calibrations and preventative maintenance to ensure that your cold spray systems perform at peak capacity as part of the on-site installation process.
In addition, our technicians can evaluate your entire system and perform any required repairs. They can also advise you of any worn components and completely rebuild your power feeder or powder-carrying hoses.
Turn to VRC Metal Systems for On-Site Installation and Integration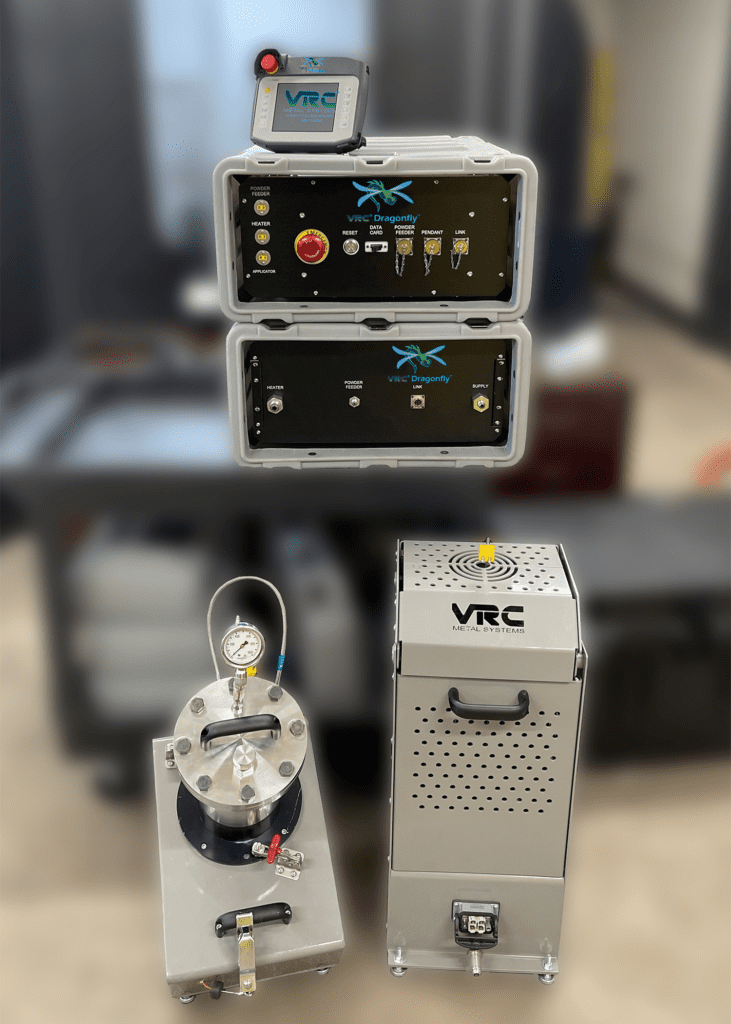 VRC Metal Systems is a global leader in cold spray and advanced manufacturing process technologies.
We pride ourselves on our customer excellence, with experienced technicians always available to answer questions and provide support.
Since we were founded in 2013 we've helped our customers achieve market-leading capabilities through automation technologies and reliable metals deposition. Contact our support team with any queries.