Published: Sep. 4, 2023
RAPID CITY, S.D. (KOTA) – With the unit of B21 bombers scheduled to arrive at Ellsworth Air Force Base sometime next year, it's vital that the base has equipment to quickly repair and maintain aircraft. Senator Rounds toured VRC metals recently and they are developing a tool that will do just that.
The biggest advancement that VRC was ready to show was updates to their existing cold spray machines. These machines are used by the military for coating and repairing a variety of vehicles from cars to aircraft.
VRC's first iteration of these machines was stationary and cumbersome to use for soldiers.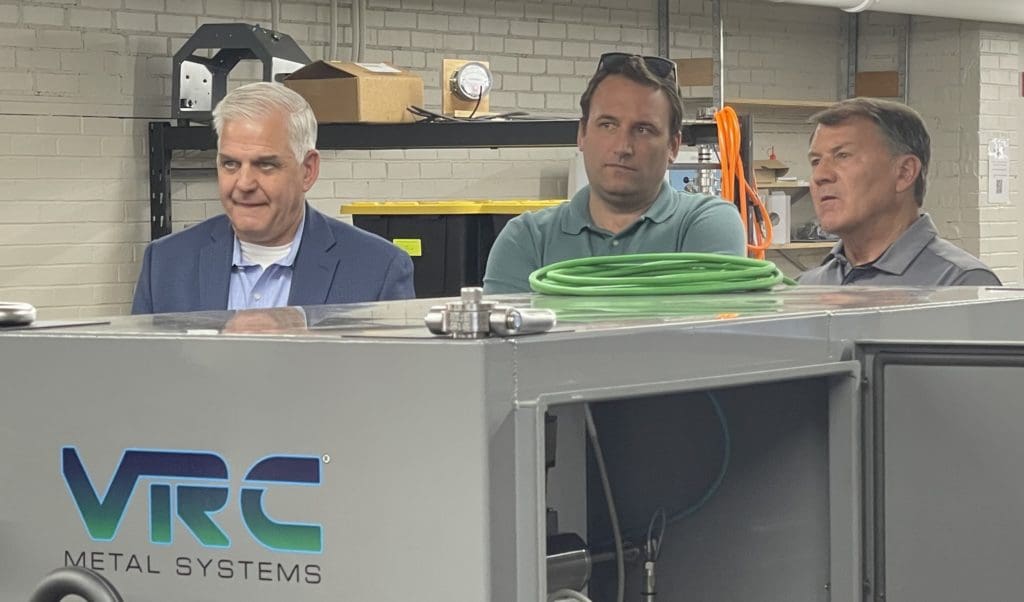 During last week's tour, employees at VRC walked Senator Rounds through the changes they have made to the design of the machine and why this is an improvement to what has been seen previously.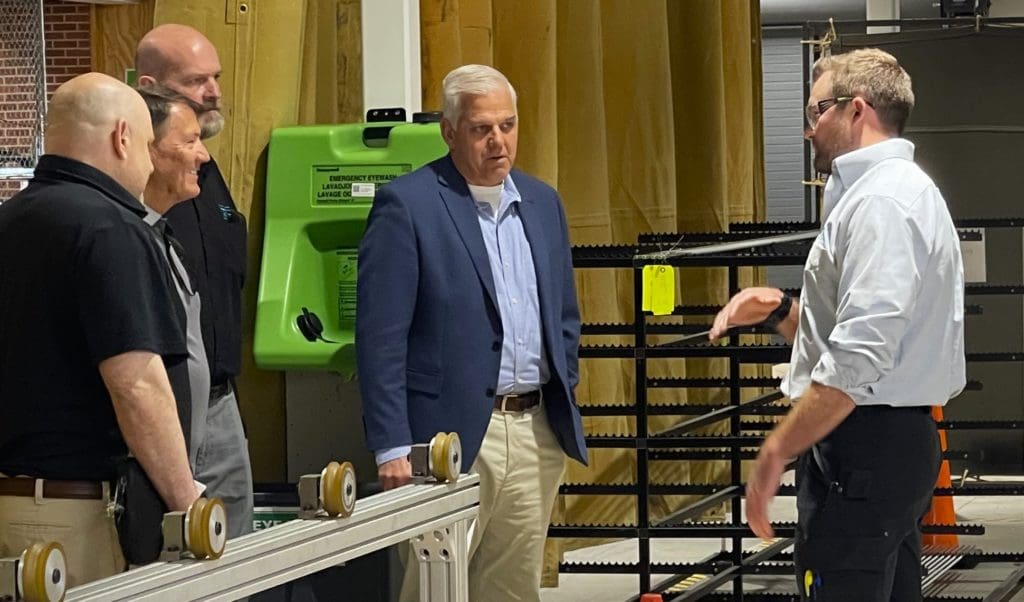 "What these capabilities are and the fact that they're mobile and the fact that you've got young men and women who wear the uniform that can operate them, this is a game changer for us and this can save us a huge amount of time and it means that equipment that's in the field can get back into service more quickly," said Senator Rounds.
These machines will be in use by the time the B21s arrive at Ellsworth and will make the job of maintaining them a little easier.
Copyright 2023 KOTA. All rights reserved.
VRC Metal Systems is a leading developer of advanced technologies from South Dakota. VRC Metal Systems officially started in 2013 after years of various collaborations and partnerships and since then has rapidly grown, winning many grants, awards and recognitions. VRC now is a leader in the cold spray market and is a full-service cold spray provider that manufactures equipment, process development, engineering, integration, training, on-site and regional support. Learn more about VRC Metal Systems and their products here.