Today's shipping industry keeps people operating safely and products distributed efficiently around the world. Whether they're ferrying passengers, transporting resources, defending our country, or conducting research, ships are vital to our nation. Shipyards engage at every point in the life cycle of a marine vessel. Whether they're building, performing repairs, or upgrading ships to state-of-the-art technologies, shipyard repairs never end.
Whenever possible, repairing existing materials in place is often a more cost-effective solution for businesses than component replacement, especially if repair involves cutting out large sections of the ship!
If you're interested in learning more about VRC Cold Spray and how we revolutionize shipyard repairs, reach out to one of our trained metal repair staff right away. Read on to learn more about some of the challenges.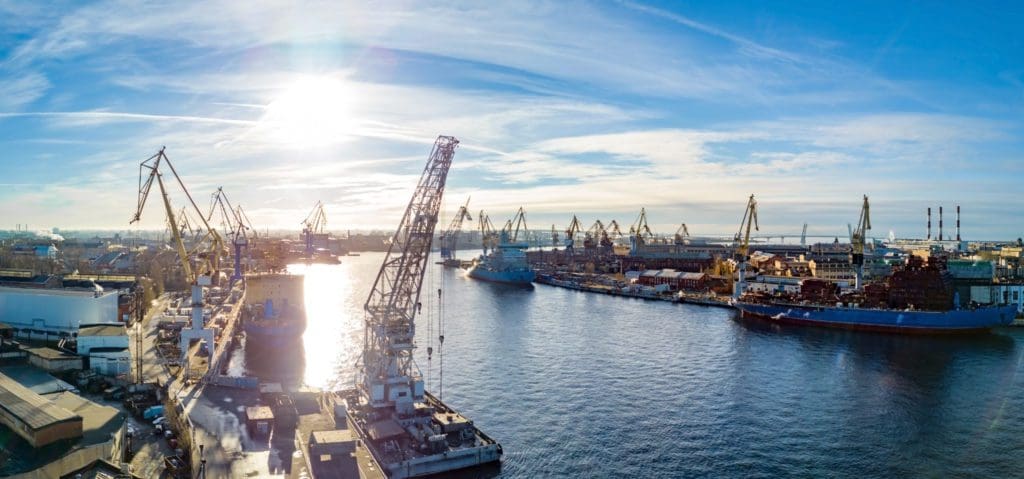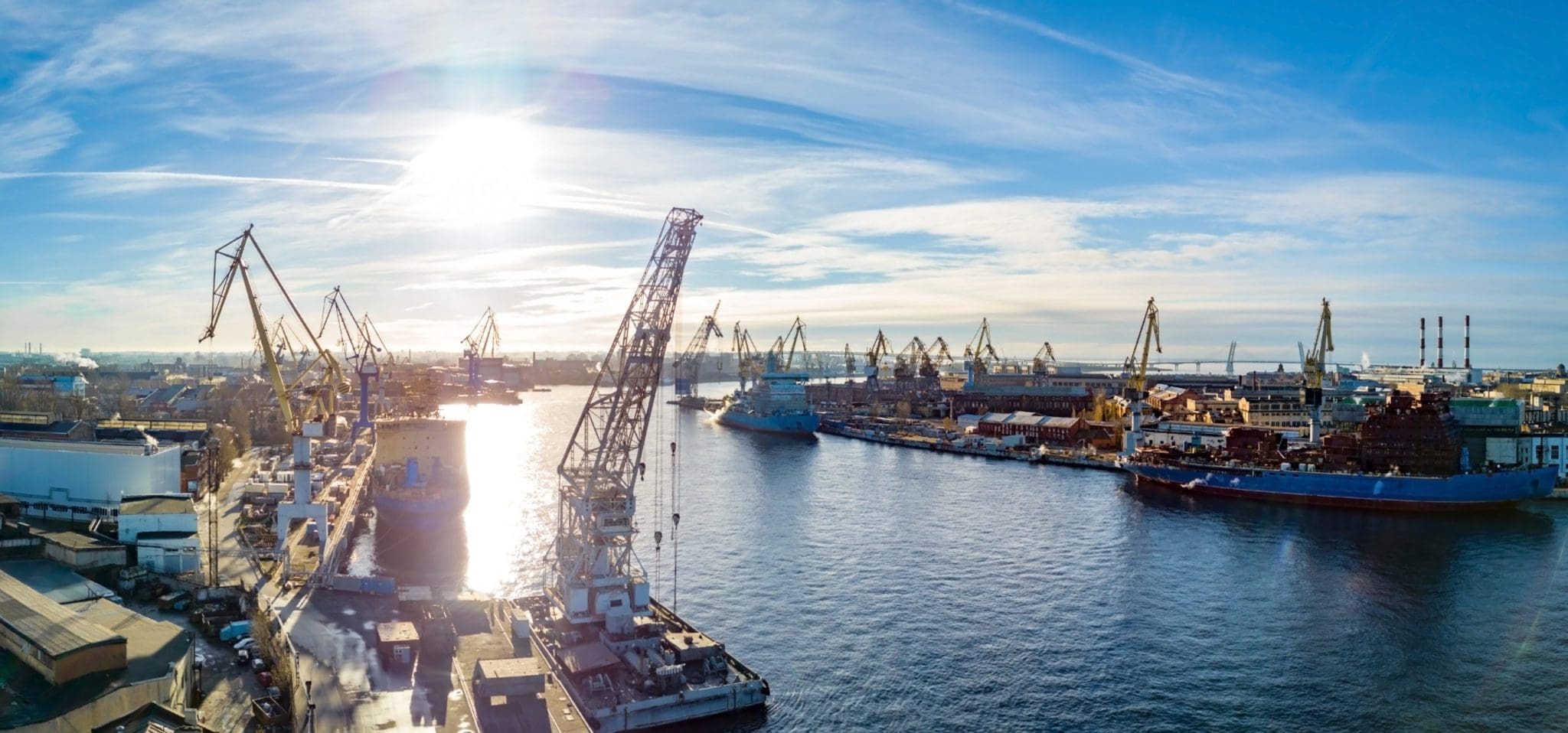 The Significance of Shipyards
There are approximately one hundred shipyards around the United States and many more globally.
Activities at these shipyards include:
Building new vessels such as passenger ferries, cargo ships, liquid natural gas tankers, warships, or even research submarines.
Performing metal repair and maintenance procedures.
Upgrading existing ship technology and materials.
Applying the latest corrosion protection.
The marine industry's goal is to keep people and products moving safely across our lakes and seas. This movement is critical to each of our everyday lives. It ensures that commerce functions without interruptions, scientists can complete research, and warfighters can defend us and our allies.
But with this goal comes many challenges. Let's take a look at a few today.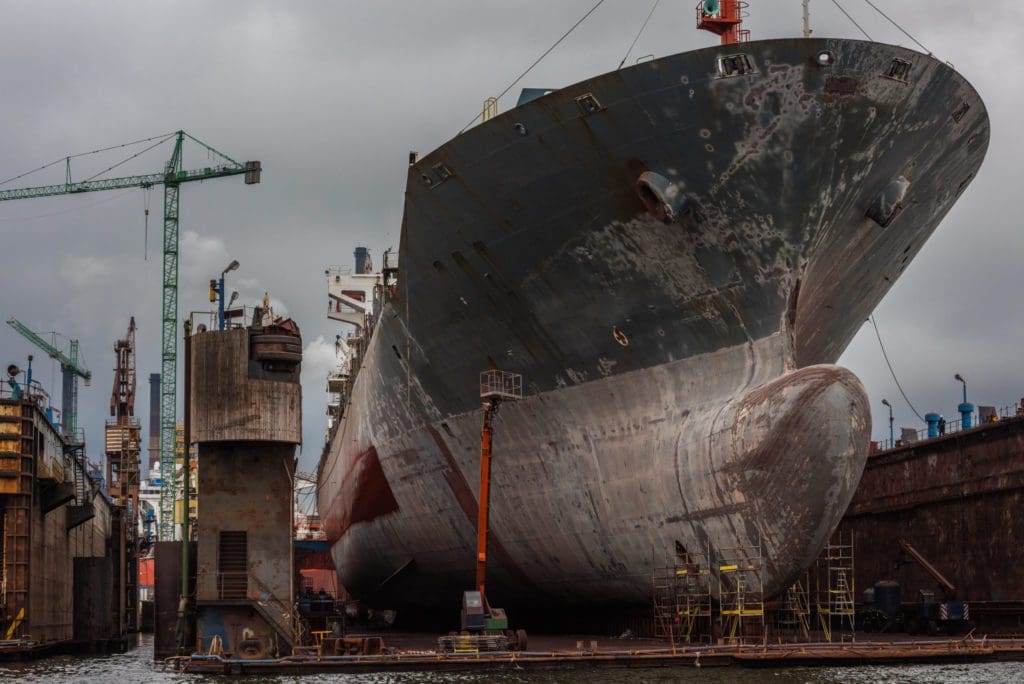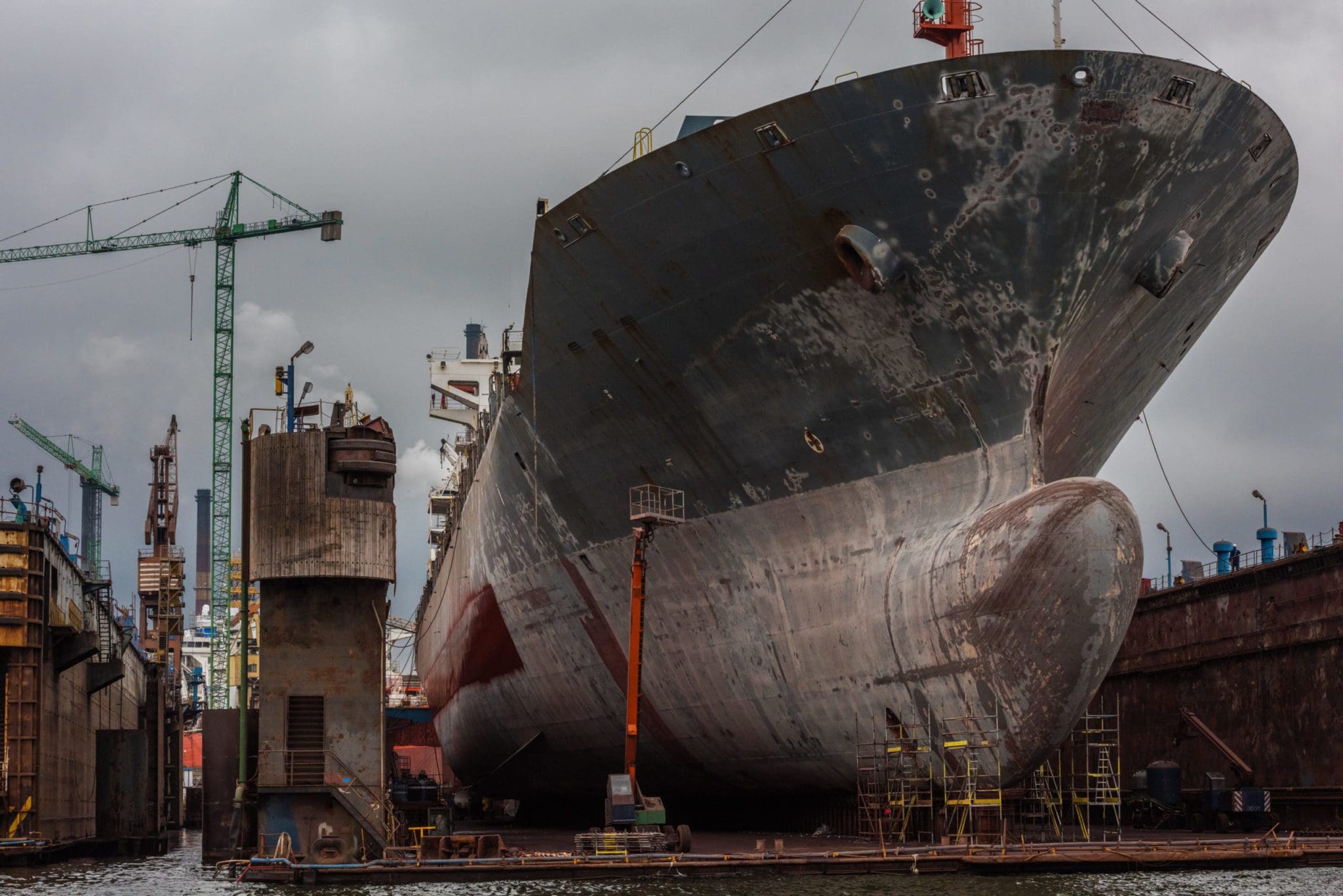 Challenge 1. Marine Corrosion
Taking on the ocean can be daunting. For those who depend on it to earn their living, it can be even more formidable. Much like road salt in the wintertime, seawater causes heavy corrosion of many metals. The air surrounding oceangoing ships has a salt fog in it, leading to corrosion inside weather-protected areas. Marine corrosion is an issue that can cost a marine business a considerable amount of time and money.
Drydocking has been utilized at shipyards for decades for manufacturing purposes and completing necessary shipyard repairs. Drydocking exposes a ship's surfaces and components below the waterline, demonstrating the need for metal repair, replacement, or upgrades.
Two of the most common processes performed in dry dock include inspections and hull and propulsion repairs.
Challenge 2. Shipyard Fires
Shipyard fires are an unfortunate but expected part of significant maintenance availabilities or overhauls. It is counterintuitive to think that a ship docked in a shipyard, with most of its systems shut down, would be more vulnerable to fires than when the vessel is operating at sea, full of fuel and munitions.
Naval officers and crews know that a ship in its maintenance period is at its most vulnerable. Globally, ships and their crew are at much higher risk throughout a ship's maintenance period for many reasons.
Of course, the work itself is dangerous.
The industrial work on steel ships includes welding, grinding, and cutting of steel. During an overhaul on board a vessel, large holes are often cut in the steel hull and decks so that old equipment can be removed and new equipment installed.
Nearly all of a ship's standard systems are shut down during any significant maintenance or repair period.
Air conditioning is not running — which means that neither is ventilation. To enable all the work, hoses, wires, and temporary ventilation to be routed throughout the ship, including through fire doors that for this reason cannot be closed during refits and repairs.
A ship's decks are protected from heavy foot traffic and industrial equipment by rubber matting and plywood placed in passageways throughout the ship. These are flammable materials.
Challenge 3. The Need For Modernization
Additional tasks on the dry dock can include upgrades to a ship's systems, components, and materials. These can include:
Adding fiber optic cables and other state-of-the-art communication upgrades.
Upgrading propulsion plants and controls.
Adding alarm and monitoring systems.
Increasing desalination capacity.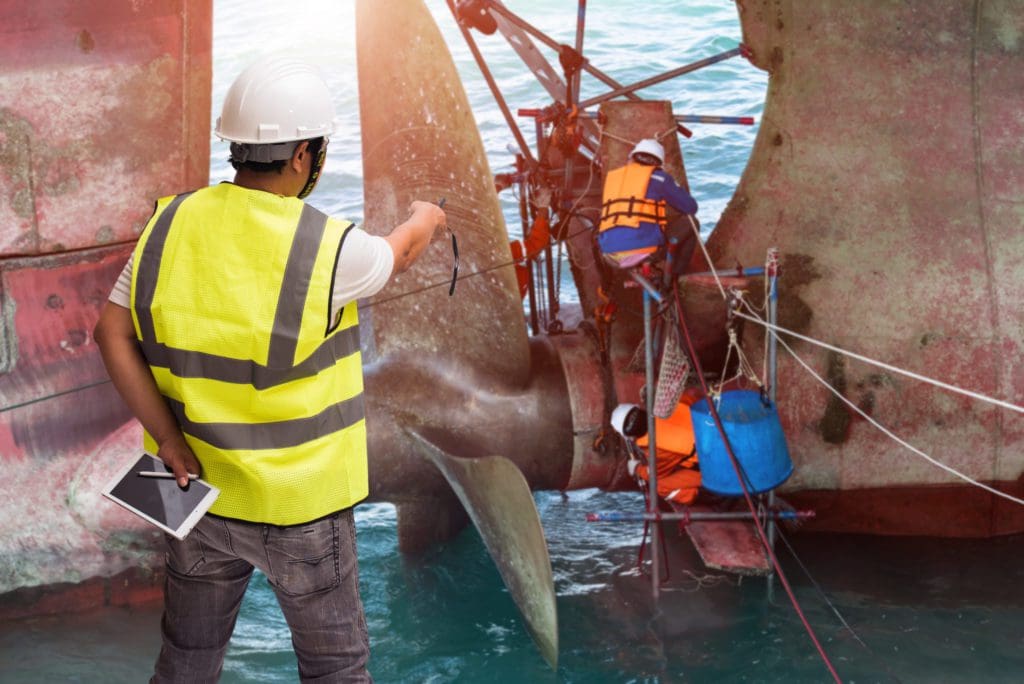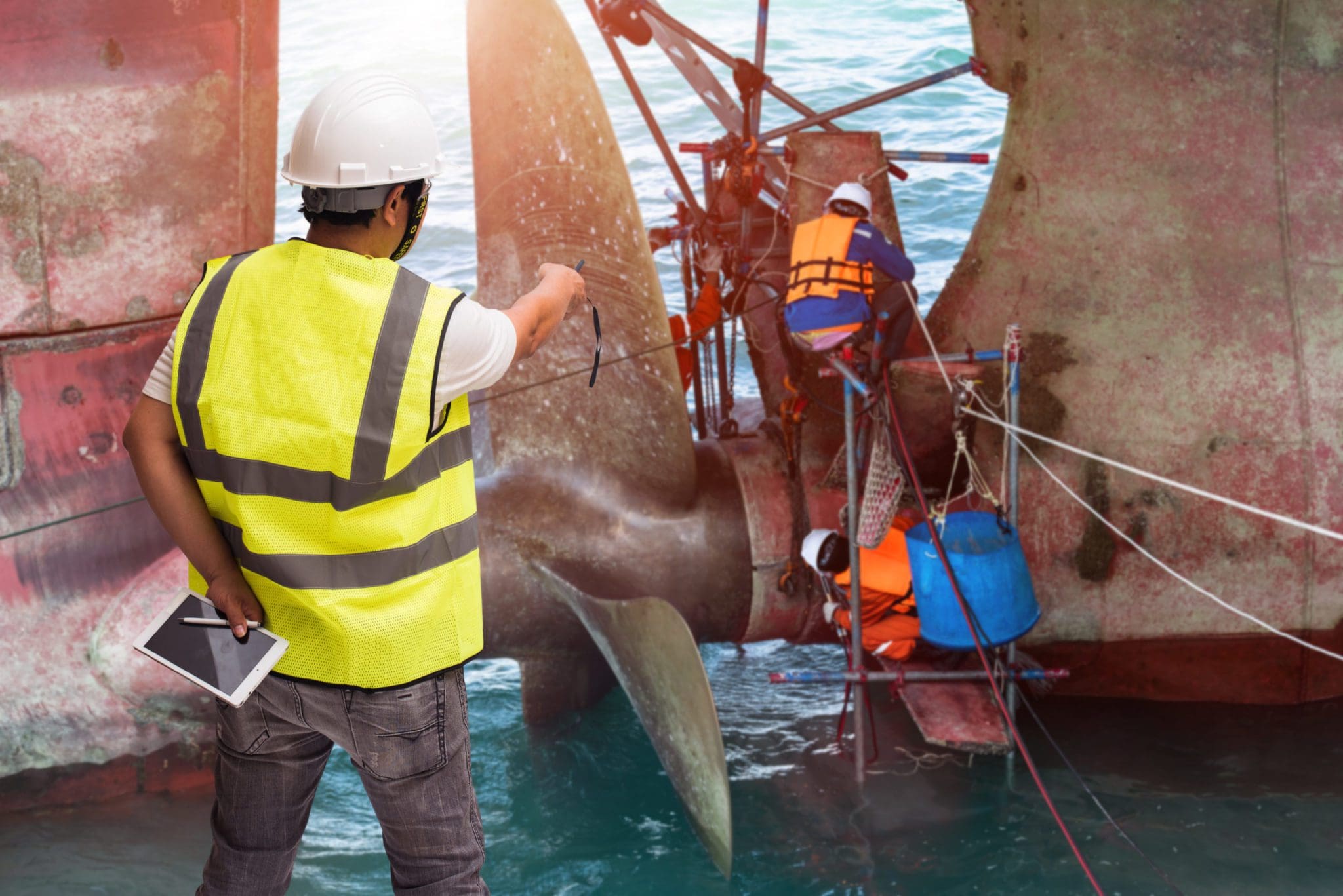 Current State Of Cold Spray Shipyard Repairs
Currently, cold spray technology in shipyard repair has several practical applications.
Cold spray technology can increase the amount of time between successive shipyard repairs, extending the life of components to match refit schedules rather than disrupting operations in-between. Cold spray deposits are highly machinable allowing for repair even where tight tolerances of approximately 0.0005 inches or less are specified.
The crew can use cold spray technology to:
Repair damaged surfaces.
Create dimensional restorations or added features.
Add corrosion- or wear-resistant coatings.
How VRC Cold Spray Can Help With Shipyard Repairs
Build, repair, modernize, and repeat. The crew can apply cold spray technology at any point in the modern shipyard's lifecycle.
Whether creating a new design feature, adding wear- or corrosion-resistant coatings, or repairing metal panels, the highly experienced cold spray professionals at VRC Metal Systems can get you started with the right solution.
The advantages to structural repairs with VRC Cold Spray include:
There are fewer steps from the shipyard's damage assessment to the completion of the repair.
The elimination of heat-affected zones and alloy damage from welding or thermal spray repairs.
Increase the lifespan of metal components.
Reduce the costs associated with replacement over part repair.
Repairs can often proceed "in-situ;" without removing a piece from a marine vessel or a component from its shipping box. There is no need to disassemble systems or wait for parts to come back from the repair facility.

More importantly, in-situ repair prevents the need to cut large sections of the ship to remove machinery or part components.

The mobile VRC Cold Spray system saves hours of labor costs.
Cold spray can increase the lifespan and corrosion resistance of ship components.
Cold spray can even assist with dimensional restorations. Create dimensional repairs or added features.
Previous cold spray repairs that have experienced further damage can be re-repaired using cold spray.
Time-efficient, cost-effective restoration and repairs happen with VRC Cold Spray technology. Reach out and call VRC Metal Systems to discuss how your shipyard can improve its efficiency and bottom line with cold spray technology.