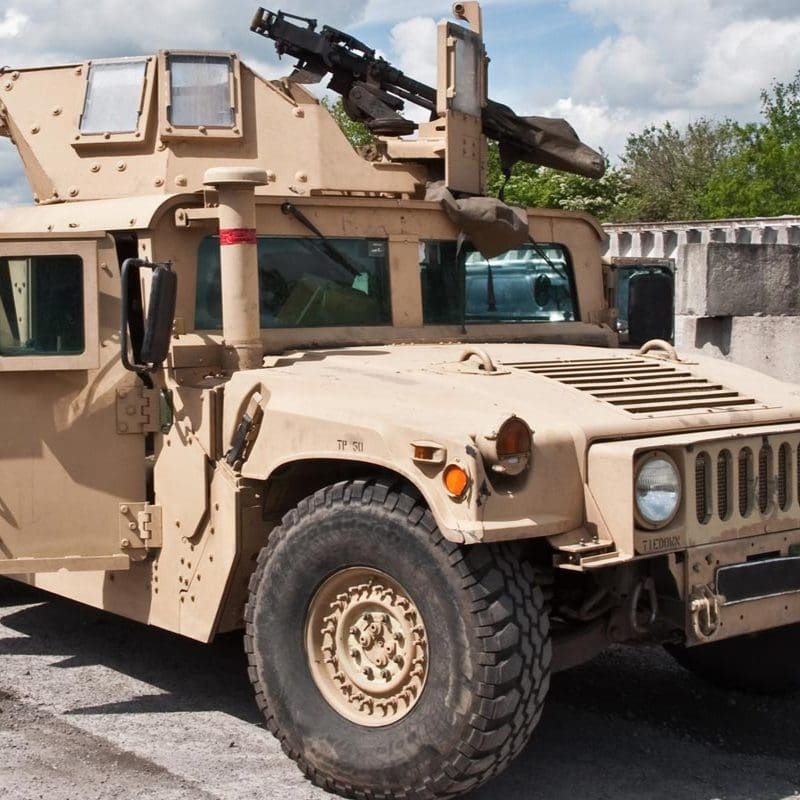 VRC Metal Systems vision is "To be a global leader in cold spray and advanced manufacturing process technologies." This includes helping our military in the Department of Defense. In fact, cold spray technology is a money-maker for the military.
The military has decommissioned many expensive pieces of equipment, vehicles, and aircraft due to extensive corrosion and costly repairs required.  The downtime alone is an expense that makes a reasonable return on investment inconceivable. With cold spray technology, otherwise known as supersonic particle deposition, they can repair their equipment with this minimally invasive procedure.
Military material management is extreme in its own right. Equipment is routinely shipped across many countries, climates, and conditions that are less than ideal for optimum maintenance. Exposure to salt water, sand storms, or extreme temperatures can quickly break down materials, rendering them unserviceable.
Many times the cost of repairing military equipment can far exceed what is financially feasible. And yet, so many high-value aircraft, vehicles, and other equipment populate the boneyard until better repair options become available.
Having the right mission capable equipment is vital to the success of our military. Equipment that is out of commission may severely impact what they are there to do. 
Cold spray technology enables the military to restore out of tolerance and damaged parts to a fully functional state and bring them new life. Corroded parts, weakened material, and other common repair problems are no match for cold spray technology.
Repairing with cold spray is cost-effective and helps overcome many challenges that are encountered by maintenance personnel. Repairing in small spaces is no problem since parts can be repaired in place, not removed, repaired, and then replaced, as is the typical process.
Alleviate safety and environmental concerns with cold spray technology. There are no toxic fumes in the work environment and minimal emissions to the environment.
VRC Metal Systems has perfected the technology, and although it does not fit the bill in every case, it has saved the military millions of dollars in repair costs or lost inventory.
Reach out to VCR Metal Systems today to find out how you can make cold spray technology work for you.